Do you need a site, but you have not yet defined the details?
We will be happy to help you resolve this issue.
Development process
First meeting
The first step is to learn more about you, your vision of a company, and build a solid relationship. Right now we will discuss the creation of your brand, discuss the development strategy and establish the main objectives of the project.
Project Planning
After the first meeting, we will make a technical document, discuss and agree with you priorities. Now we have a plan by which goals become achievable.
Design
After agreeing the technical document, your project layouts will be created. Our designer reviews and edits until the layout satisfies your wishes.
Development
After reconciling the layouts, our team of developers is taken to developing the site. With the latest technology, they make the site quick and easy.
Testing
Now we start refactoring and testing that ensures the quality of your project. This is an important step, because we are currently checking the site's performance. All further steps are not possible until everything is perfect.
Launching a project
This is where we present you your own project. Once approved, your personal project will be launched.
Services we provide
Website development
We offer the development of sites for any topic of any complexity. Internet shop, portal, landing page, business card ...
Website development module
Do you have a site and you do not have enough functionality? We are engaged in the development of additional modules to an existing site ...
Application development
We are developing hybrid mobile applications under IOS, Android ...
Site Optimization
Increase site performance, optimization at database and code level, and SEO optimization ...
Ми працюємо з: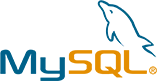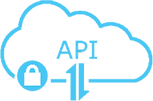 Our contacts